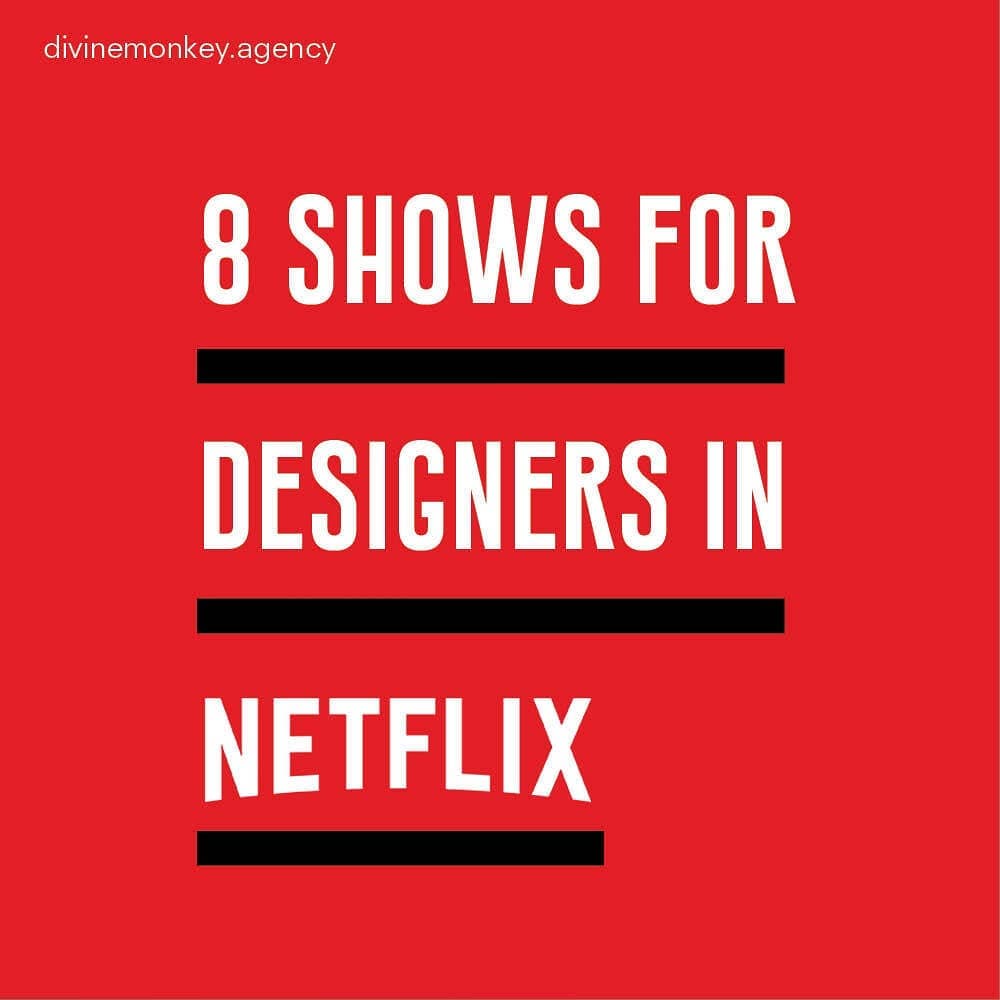 8 SHOWS FOR DESIGNERS ON NETFLIX
8 SHOWS FOR DESIGNERS ON NETFLIX
Design thinking is the crux of being a designer. It's one of the fundamental requirements that designers need to embody in order to thrive in this field. While there are many ways for you to enhance you design thinking abilities, we are here to present you with an option that can be done from the safety of you own four walls. While one can choose what to watch from a large collection of movies, TV shows and documentaries, which come in an array of languages and genres, here are 8 must watch Netflix shows to quench the thirst of your creative and artistically deprived minds.
ABSTRACT – The Art of Design
This show takes a dive beyond the technical world of design. It takes backstage, beyond blueprint and tactics into the world of science and art and how they contribute to the design process. This tour of the new age world of computer design and modern contemporary design is conducted with some of the world most renowned designer in tow.
The Creative Brain
An invasive journey on the creative process of thinking is taken by Neuroscientist David Eagleman. You can dive into some of the greatest minds that have ever existed and understand the secrets behind where genius comes from.
MINIMALISM
A documentary that divulges on the new age phenomenon of living called minimalism. The idea of how less I more and why this method of living is preferred by some people. Here you can shadow the lives of several pol who follow this way of life, and understand what aspects of it attracted them to it.
JEREMY SCOTT – The People's Designer
Here you can watch Jeremy Scott's Path to from. From his humble roots to later becoming the Creative director of the fashion house of Moschino.
FLOYD NORMAN – An Animated Life
Follow the life of Floyd Norman the first African-American animator to be a part of Disney. An integral part of the Disney family and the hand behind some of Disney's most iconic characters. This is his story.
STRUGGLE – The Life & Lost Art of Szukalski
A jump into the mind of a delusional megalomaniac. The genius behind Polish-American sculptor and painter Stanislav Szukalski. His life chronicles and how they shaped his artwork
I AM SUN MU
While life inside North Korea is hidden from the eyes of many, and only those who have lived there know of its intricacies, this North Korean defector has brought to us political pop art. Art showcasing his life homeland and the wish of a united North and South
THE TOYS THAT MADE US
Toys the pieces of plastic that while growing up united many of us and caused scuffles between many of us. Having the latest version of a toy guaranteed you a set at the cool kid's table. From Bayblades to silly bands and Legos, toys were an integral part of our childhood. This show dives into some of America's greatest and long-standing toy establishments and how they have shaped generations.